LOGGING THE GIANTS 1635 – 1970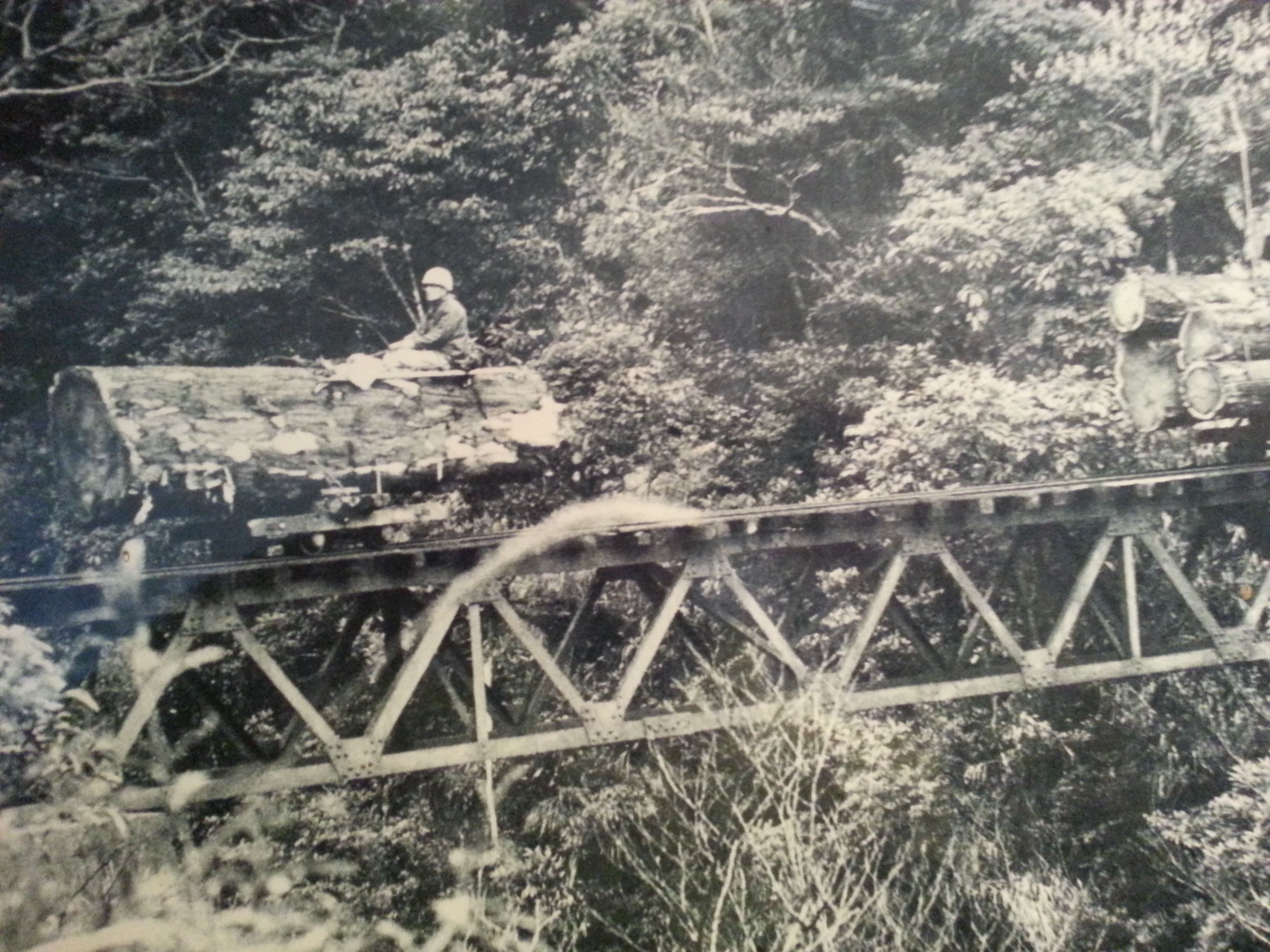 Yakushima has a fascinating forestry history.  Up until 1635, there was no forestry in Yakushima as locals could utilise naturally fallen trees from old age and storms.  The fact that Yakusugi trees can retain their integrity as a building timber for centuries after the tree has died meant there was no need to actively cut down living Yakusugi.  The timber harvested from these naturally fallen trees was more than enough to support the local people.
The forests and mountains of Yakushima, and indeed all aspects of nature, were sacred to Yakushima people.  The forests and mountains were held in awe, with a deep rooted respect connected to their spiritual belief, the mountains are the `Domain of the Gods`.  This strong spiritual belief protected the Yakusugi trees on the island from being viewed as a resource. These trees were powerful beings, not timber.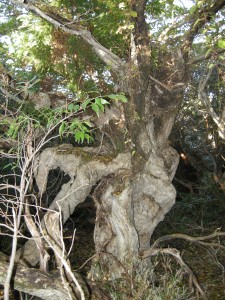 The alpine trails that existed before forestry started were often for the Takemairi pilgrimmages.  These were annual hikes where locals would climb to the top of their local mountain to show respect for the gods, and to help with good fortune for the village.  The Takemairi pilgrimmage continues to this day in most villages.  If you have the chance and the timing allows, hiking one of these Takemairi trails with the local villagers is a very special opportunity to connect with this ancient spiritual custom.
JOCHIKU TOMARI – THE GODFATHER OF FORESTRY
It wasn`t until 1635 that this belief became more flexible with the introduction of limited harvesting.  Whether it was from pressure from the mainland authorities to provide a resource to cover regional taxes, or a desire from locals to develop a new source of income for the island, 1635 was the beginning of Logging the Giants.   
Much of this change to start harvesting these giants can be attributed to one man, Jochiku Tomari.  
YAKUSUGI HIRAGI CURRENCY
Historically Yakushima had no significant rice fields.  The severe mountainous terrain left little arable land, and the narrow coastal strips had to be used for all manner of food production.  To pay their regional taxes, Yakushima people had to use something besides rice….. they chose hiragi made from Yakusugi wood.
Hiragi roof shingles were usually 50-60cm x 10cm.  These Yakusugi shingles were renown for being highly resistant to both water and insects.  Hiragi needed no extra treatment (though charring was used by some people to extent the shingle`s life even more), and this made them a very valuable currency in the monsoon and typhoon prone Kyushu region.
TOROKO MOUNTAIN RAILWAY LOGGING
It`s modern history started in 1923 with the construction of a narrow-gauge railway line from the Arakawa River down to Anbo Village Port.  A government forestry office was established in this same year, and this marked the beginning of KOSUGIDANI VILLAGE.
---