YAKUSHIMA EXPERIENCE UNESCO WORLD HERITAGE HIKE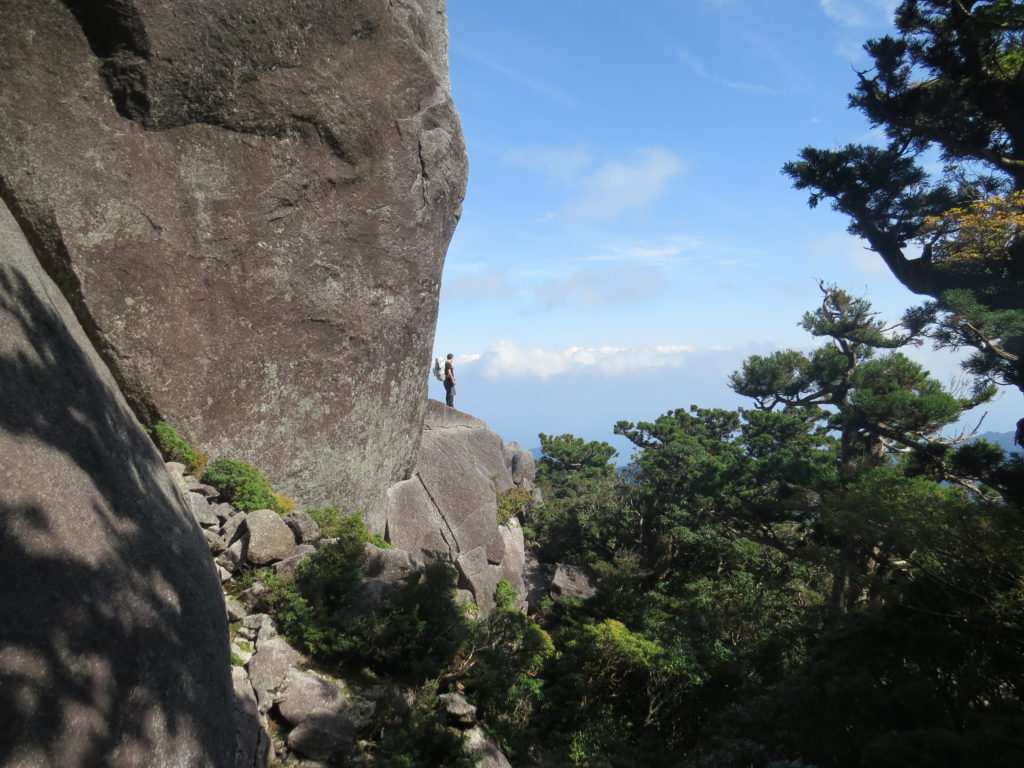 We highly recommend Tachudake for anyone wanting a full day hike with variety and beauty!  This is a wonderful Yakushima trail that is amazing in most weather conditions… except during typhoons!  Going into the UNESCO World Heritage Area, Tachudake is 1497m of good times!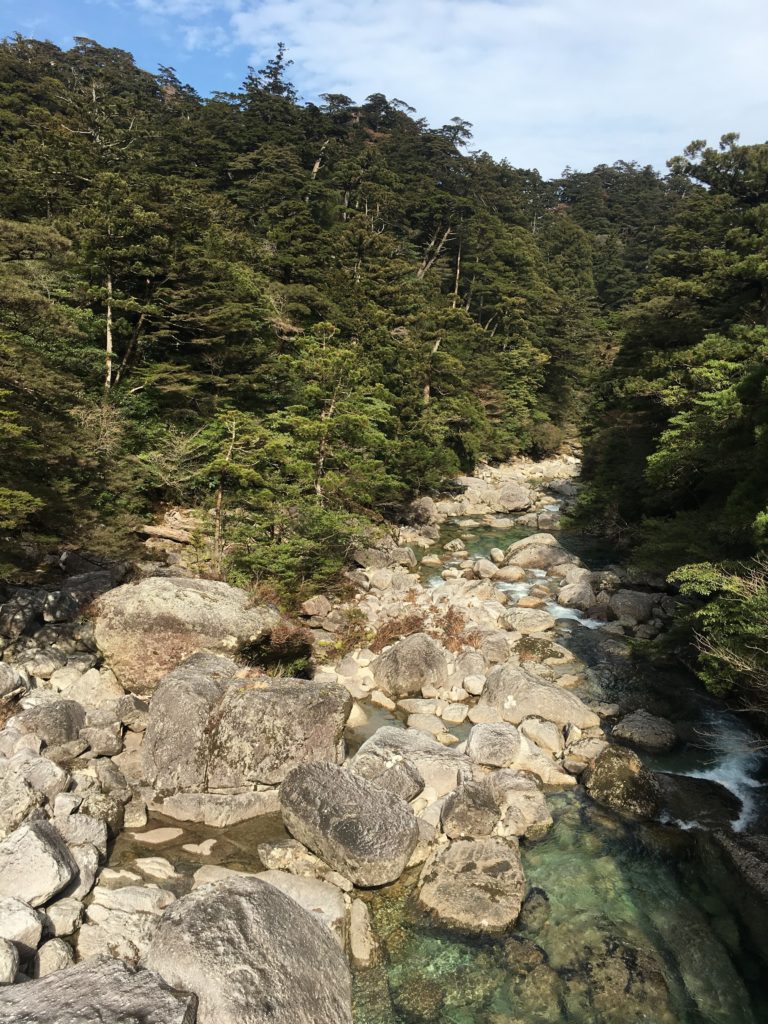 TACHUDAKE       7 – 8 hours 
¥28 000

       private solo guide

¥15 000

       per person for 2 clients

¥13 000

       per person for 3 clients

¥11 000

       per person for 4 or more
Solid footwear
Waterproof jacket
Spare warm layer
Sunglasses
Sun hat & Warm hat
2 litre water capacity
Lunch included but bring extra snacks!
Day Pack (~25 litre)
Moderate/Difficult (Mountain Trail, Steep Ascent)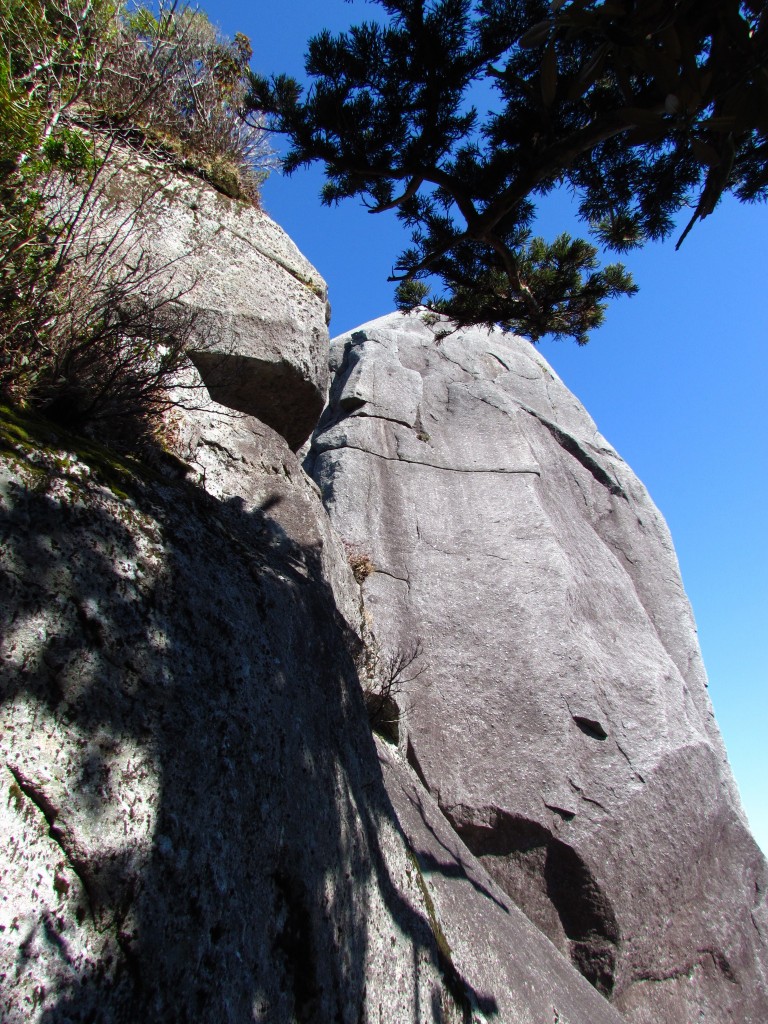 TACHUDAKE COURSE DESCRIPTION
Tachudake, at 1497m, is a challenging full day hike.  It can be done in a return hiking time of around 6~7 hours, but I recommend taking a bit longer so you can truly enjoy the surroundings and views from the top rock outcrop.
The course starts from the Yakusugiland Park entrance and there are a number of ways to arrive at the Tachudake turn point.  The trail is a lovely variation of mosses, ferns, deciduous and evergreen trees.  The large tree varieties Stuartia, Yamaguru, Japanese Hemlock, Japanese Fir, Hinoki, Black Pine and of course the famous Japanese Cedar (actually a cypress!) are in abundance and make the surroundings truly enjoyable.   
The trail eventually passes the Tenmon no Mori, a traditional night sky observatory to ancestral Yakushima people.  A little past Tenmon no Mori has a great fresh water source with a wonderfully tall Yakusugi tree.  The water here is particularly nice to drink.
From the stream the trail winds its way up through giant granite boulders and passes the Ishizuka Saddle.  Once you get into this more alpine style setting you will notice an abundance of the local alpine rhododendron `Shakunage`.  This hardy tree flowers in late May and into June.
The approach and last section to Tachudake is a ridge line with multiple views in several directions, a very satisfying way to reach the top!
Tanegashima, Taikoiwa and an awesome coastline are all visible from the top in clear weather.  In windy or rainy conditions the raw energy at the top is exhilarating!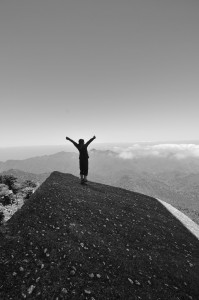 There are a few ropes and ladders near the summit to negotiate,  but the peak is truly awesome and worth every step (and your guide Cameron will be there to help if you need it). 
---