CYCLING IN UNESCO WORLD HERITAGE YAKUSHIMA
SEIBU RINDOH FOREST PATH   
CYCLE & HELMET INCLUDED
¥28 000

       private solo guide

¥18 000

       per person for 2 clients

¥15 000

       per person for 3 clients

¥13 000

       per person for groups of 4 or more
SOLID FOOTWEAR
WATERPROOF JACKET
GLOVES
SPARE WARM LAYER
SUNGLASSES
2 LITRE WATER CAPACITY
EXTRA SNACKS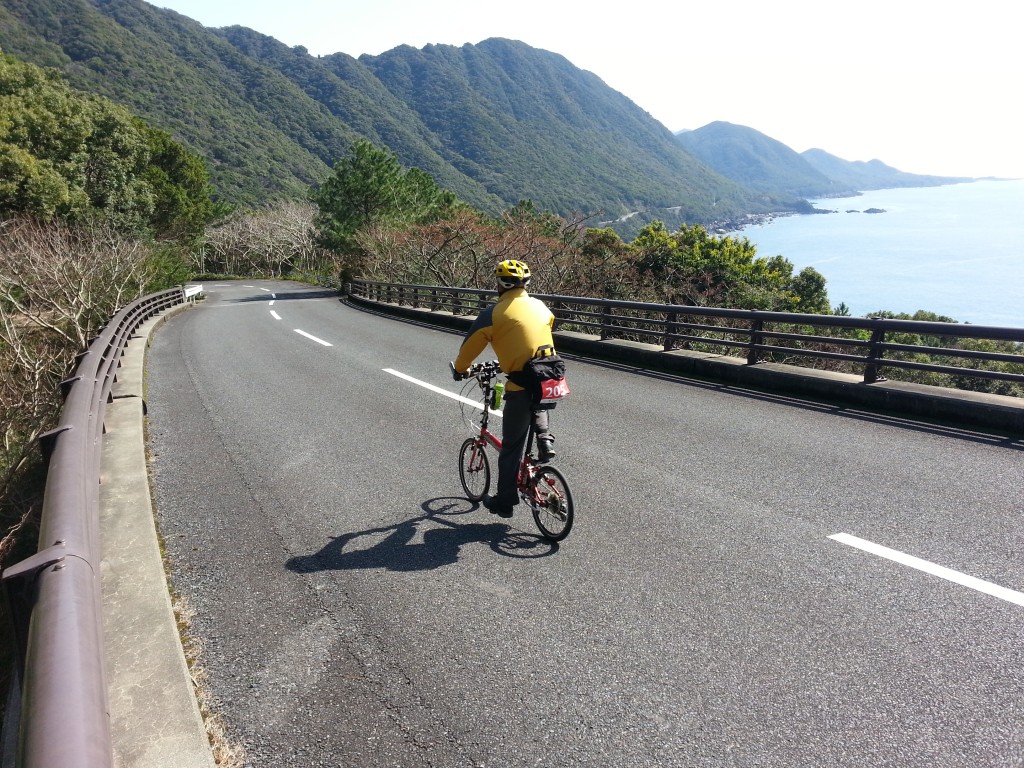 UNESCO WORLD HERITAGE CYCLING
Ride the Seibu Rindoh Forest Path, a coastal road which follows the western side of Yakushima.  This ride is anywhere from 25km – 50 km, depending on where you start and finish, with numerous pick up points along the way should you wish to stop early.  This ride can be anywhere from 1 to 5 hours depending on which stops you make and the photos you take.  The tour is a full day however (unless you have time constraints) so it is a 6-8 hour tour.
YAKUSHIMA EXPERIENCE will pick you up from your accomodation (or ferry terminal/airport), and drive down to the start of the ride.  Along the way we will point out things of interest and even stop at a couple of breathtaking waterfalls for some photo opportunities.
Once geared up, we will give you some instructions on the bike and road rules (if you are unfamiliar with the Japanese road system), then you`re off!
The ride goes through YAKUSHIMA WORLD HERITAGE forest, and is nothing short of stunning.  This ride is all about stopping to smell the flowers, so there is no rush or time limits besides nightfall.  We can also arrange a meal midway so you don`t have to worry about energy levels.
There are almost always Yaku-Macaque island monkeys on this path, and they are usually more than willing to provide both good entertainment and photos for you.
At the end of the ride there is a beautiful onsen option for those who want to clean up straight after the ride.  All your gear is brought along by our support van, so you can bring what you like.  Kuchnoerabujima is our closest neighbour, and visible at various spots throughout the ride, this active volcano erupted in mid 2015, and the island was completely evacuated.  Gases can often be seen coming out of the top peak, Shindake.
---